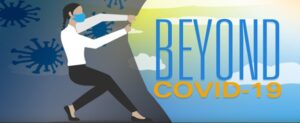 OVERVIEW
These guidelines have been developed by the Post-Pandemic Re-Entry Group to ensure that Baylake UMC is safe for all who gather together. The guidelines have been created based on the Center for Disease Control (CDC) General Guidelines and Governor Ralph Northam's Executive Orders for the Commonwealth of Virginia.
GENERAL
This guidance is based on the recommendations of the guidance groups referenced above and is not intended to infringe on First Amendment rights as provided in the US Constitution. All decisions about implementing these strategies (e.g., alteration or reduction of services, event cancellations, other social distancing measures) will be made locally, in collaboration with local health officials who can help determine the level of transmission in the community.
POST-PANDEMIC RE-ENTRY GROUP MEMBERS:
The team members include Clark Cundiff (Pastor), Jan Taylor (Church Council Chair), Robert Howard (Lay Leader), Russell Fink (Trustee), Elizabeth Barnett (Director of Children's Ministry), Wendy Howard (Communications & Technology Chair). The team will continue to monitor and revise the guidelines as new information is available.