Upward Soccer 2023 Concluded on May 26, 2023! We Had A Blast Sharing God's Love

on

the Soccer Field! See You Next Year!
Location – Virginia Wesleyan University
For our children, we believe in promoting the discovery of Jesus Christ through Sports so Baylake UMC sponsors Upward Soccer annually! Through Upward, children have a unique sports experience as the program is designed to develop athletes mentally, athletically, spiritually and socially which produces players that develop on and off the field. We believe that every child is a winner! Through this ministry, we have the opportunity to serve others in our community while providing a vehicle for children and parents to hear the good news of Jesus Christ!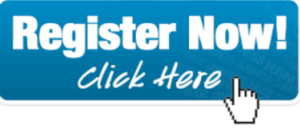 The kids require 1 hour of practice during the week and 1 hour of game time on Saturdays! Your child will develop their soccer skills, relationships with peers and explore their relationship with Jesus!
The Upward Soccer program is staffed by volunteers from our church and surrounding community members and offers opportunities for coaching, refereeing, coordinating or working concessions. No experience is required as training is available for coaching and refereeing. The training materials includes week by week drills, practice guidance, and game instruction along with videos for more detailed instruction.
The time commitment for our coaches and referees is about 2 hours per week. While the children benefit greatly from this ministry, the volunteer's lives are often transformed through the experience too!
Early registration fees are $100; late registration fee is $125 – Multi-child $40 discounts available – second child discount $10, third child $20, fourth child $40. Discounts are available for coaching and refereeing, and kids whose parents are deployed.
Dusty Gray (stilender1@aol.com) is our program coordinator. Join the team for some fun and fellowship!
Janet Baker is our Prayer Captain – to join her in praying for the season, please email her at rtcn@aol.com.